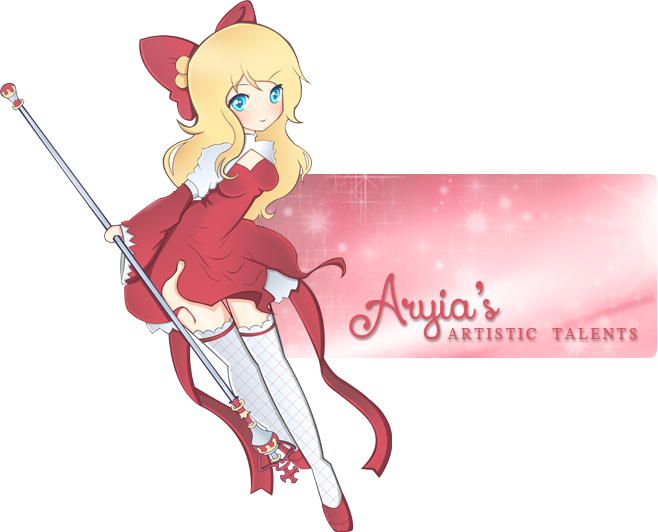 SHOP STATUS: OPEN!
Buuuuuuut… I'm in the middle of buying a new laptop,
so until that happens I'm not able to do commissions.
However, waiting time should be no longer than a week (if that).
Welcome to my newly designed art shop! :3
I've decided to re-vamp it now I've got some decent examples.
Plus there's more of my art on offer so get those credits ready! xD
★ ★ ★ P R I C E S ★ ★ ★
Chibi - 7c
Headshot - 5c
Half Body - 10c
Knees Up - 13c
Full Body - 15c
Have your purchased artwork turned into a signature or avatar for only an extra 1c each!
​Additional characters such as pets may be subject to extra charge. Just ask me for more info.
For more examples, please visit my website:
Or check below in the spoiler tags.
★ ★ ★ O R D E R F O R M ★ ★ ★
IGN:
Type of art wanted:
Refs: (image links only please)
Specifications: 
Total:
★ ★ ★ S L O T L I S T ★ ★ ★
. 1 .
gcq
Shop Sign
- Art Trade -
. 2 .
[O P E N]
. 3 .
[O P E N]
★ ★ ★ W I P ★ ★ ★
★ ★ ★ E X A M P L E S ★ ★ ★
Spoiler